Meet with the economic and political decision-makers
Commercial aviation and airport operations: IADE Tunisia will serve as a platform to showcase innovation and new technologies for safer flight.
IADE Tunisia will continue to bring together the latest and most innovative military technologies and monitoring systems solution providers.
Advancements in space and aerospace technologies will be high on the agenda at IADE Tunisia 2024 – join the discussion and be part of the future of technology. 
The event will see the implementation of the delegation's visit programs which is open to all exhibitors submitting their requests to meet with the delegations attending the show.
For the IADE Tunisia 2024, we shall focus on a dedicated piloting system of the official delegations to make the majority of the exhibitor's benefit from these pre-programmed visits. Our coordinating team will be contacting exhibitors before the show and during the show to manage as many requests as possible.
– Ambassadors representing participating countries
– African & Foreign Air Transport Ministers
– Chiefs of Staff of the African & Foreign Armed Forces
– The highest levels of government
– Directors of African & Foreign Civil Aviation
– Other related personalities
THESE DELEGATIONS WILL MAKE THE TRIP TO ENFIDHA HAMMAMET INTERNATIONAL AIRPORT TO PROVE THEIR SUPPORT FOR THE TUNISIAN STRATEGY OF SETTING UP THE AFRICAN AEROSPACE AND DEFENCE
IADE WILL PROVIDE B2B meetings which will be professionally pre-organized during three days.
Thanks to a pre-organized service, these meetings will be a unique opportunity to meet international key players of the aerospace & defence industries to expand your network and build new partnerships.
GET IN TOUCH WITH BUYERS AND TECHNOLOGY EXPERTS THROUGH THESE EFFICIENT FACE-TO FACE MEETINGS AND MEET GLOBAL EXPERTS AT IADE 2022.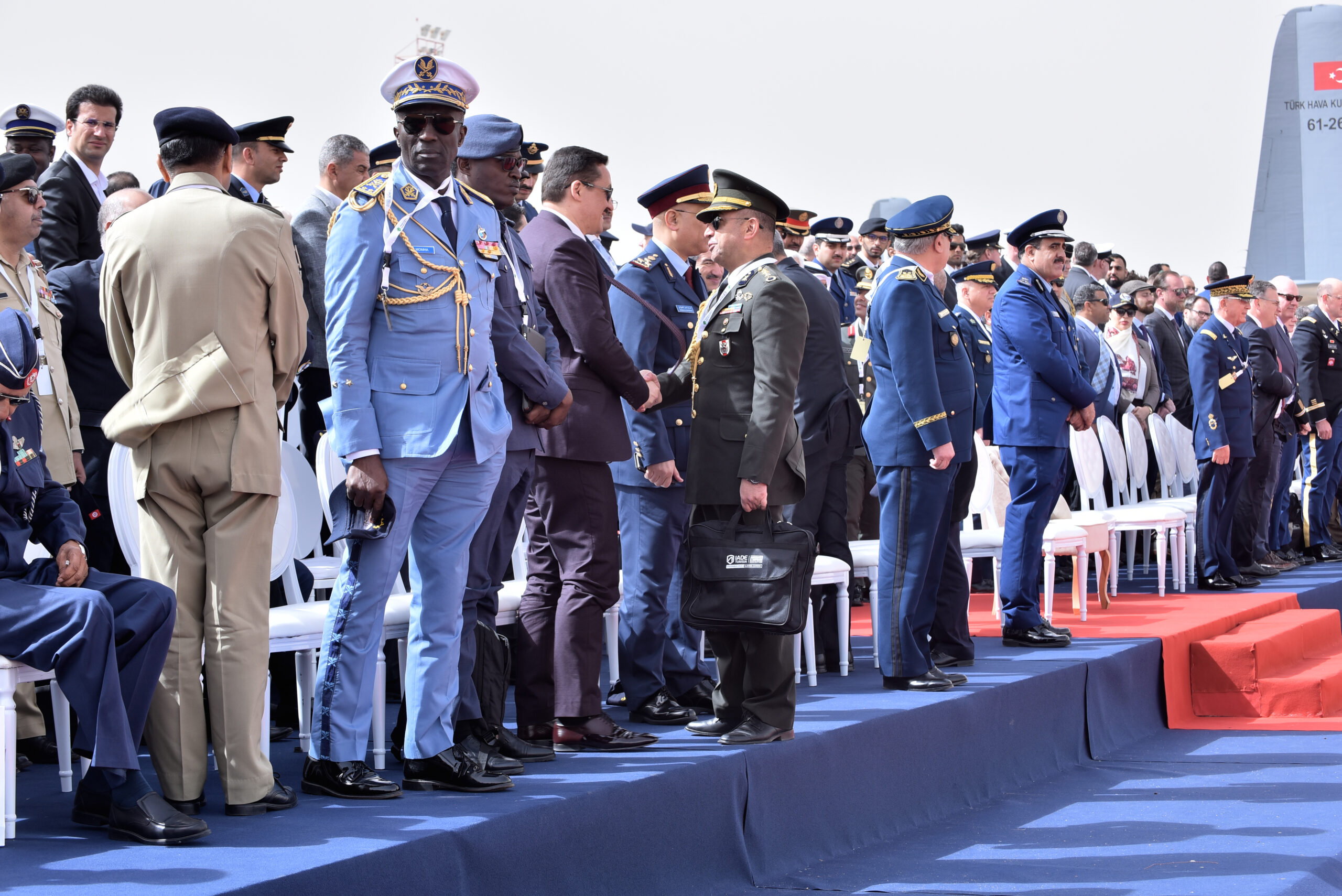 AN EMERGING MARKET IN AFRICA
Tunisia leading a structural transformation of economies in the region
Take part in an african exchange platform
IADE Tunisia will provide diverse opportunities to meet international key players of the aerospace and defence industry to expand your network and to build new partnerships.
The implementation of an organised delegation visit programs will be open to all exhibitors, B2B, face to face meetings, conferences on updates in both the Aerospace and Defence sectors.
Exhibit at IADE Tunisia 2024
Meet with the economic and political decision-makers
Introduce your experience and innovation in a unique exchanging platform
Explore and reap new business opportunities for your products and technology in an attractive market
Develop African and international partners
Participate in a technical conference program conducted by the industry experts.
Make IADE Tunisia 2024 your platform for demonstrating capabilities and innovations that have the potential to meet future integrated aerospace and defence requirements.